SPUTNIK2019/6/21
United Airlines Suspends Newark-Mumbai Flights After US Drone Downed by IRGC - Report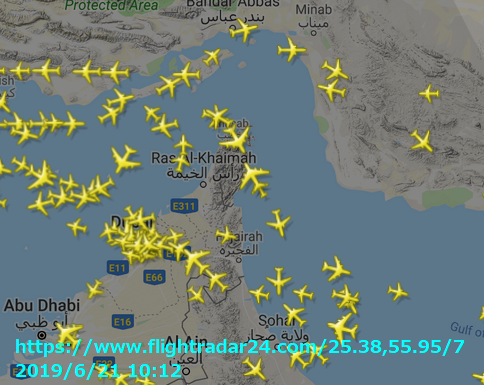 RT2019/6/21
US planned to hit 3 different sites in response to Iran, was told 150 people would have died – Trump
Despite being "cocked and loaded" to launch an assault on Iran, President Donald Trump says that he eventually decided the strike would have been "not proportionate" to the downing of the unmanned US drone.
Accusing the Islamic Republic of shooting down the US surveillance drone over "international waters", Trump tweeted Friday that he had pulled the plug on an attack 10 minutes before the strike was to take place.
"10 minutes before the strike I stopped it, not proportionate to shooting down an unmanned drone. I am in no hurry, our Military is rebuilt, new, and ready to go, by far the best in the world," Trump said in a series of tweets. "Sanctions are biting & more added last night."
The called-off attack comes at a time of soaring tensions between Washington and Tehran, with blame for the recent attacks on commercial shipping in the Persian Gulf pinned by the US on the Islamic Republic, coupled with Thursday's shoot-down of an American spy drone off the coast of Iran.
Washington has imposed several new layers of economic sanctions on Iran in recent months, including on the country's oil and nuclear sectors, part of its so-called "maximum pressure campaign" designed to coerce the country's leadership to renegotiate the nuclear pact signed between Iran and world powers in 2015.