イランが世界4位のキーウィ生産国に
FARSNEWS2019/12/3
Iran 4th Kiwi Producer in World
TEHRAN (FNA)- The cultivation area for kiwi in Iran is 12,400 hectares with an annual output of over 362,000 tons which make the country the 4th producer of the fruit in the world, Deputy Minister of Agriculture Mohammad Ali Tahmasebi announced on Tuesday.
Tahmasebi said today that last local calendar year (March 21, 2018-March 20, 2019), the export of about 140,000 tons of kiwi, generated over $97 million forex revenues for the country.
He noted that Iran is ranked four in the world with a cultivated area of ​12,400 hectares and a production of over 362,000 tons of kiwi.
Operators and organizations need to form a production-to-market chain, use a conventional farming system and create a specialized fund, in order to maintain the optimal production and meet domestic demand, as well as plan to maintain kiwi export markets, he stated.
Deputy Minister of Agriculture went on to say that with the pursuit of the Ministry of Agriculture Jihad, kiwi exporters can benefit from banking facilities at the rate of 14.5 percent of the Keshavarzi Bank.
Iran has expedited efforts to reduce dependency on food imports over the past years amid rounds of American sanctions that could have had an impact on food security in the country.
The agriculture sector has experienced a significant growth as official reports suggest there is sufficient production to meet domestic demand while authorities are seeking to find new markets for farming products that are on oversupply.
Late in August, Head of Mechanization Department at Iran's Ministry of Agriculture Kambiz Abbasi said that output in the farming sector had significantly improved over the past years mainly due to the modernization of the equipment used in the sector.
Abbasi described as "unprecedented" the size of the investment dedicated to mechanized agriculture since 2013, when the current administrative government took office for a first time.
He said a main part of the investment had gone to modern seed drills and harvesting machines, leading to lower wastage in the farms.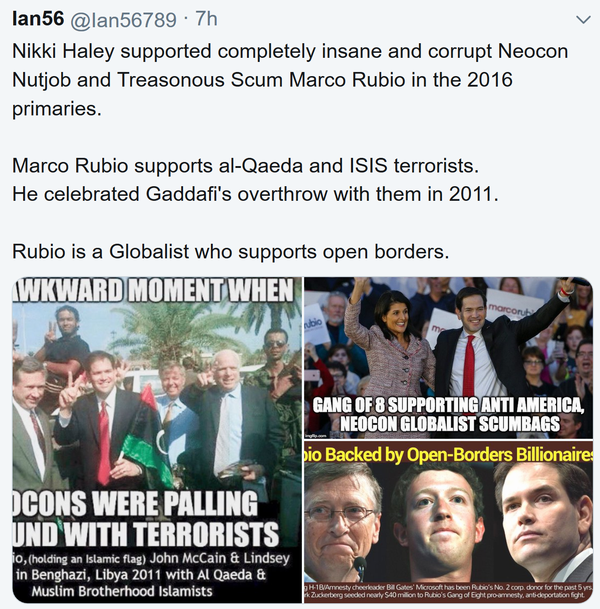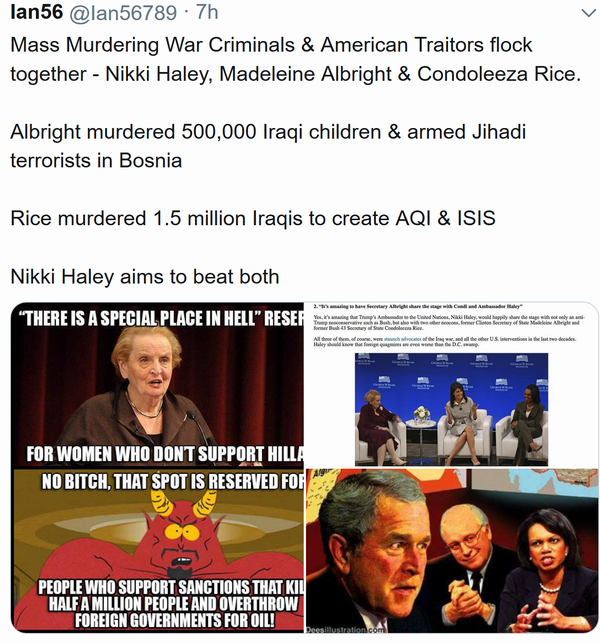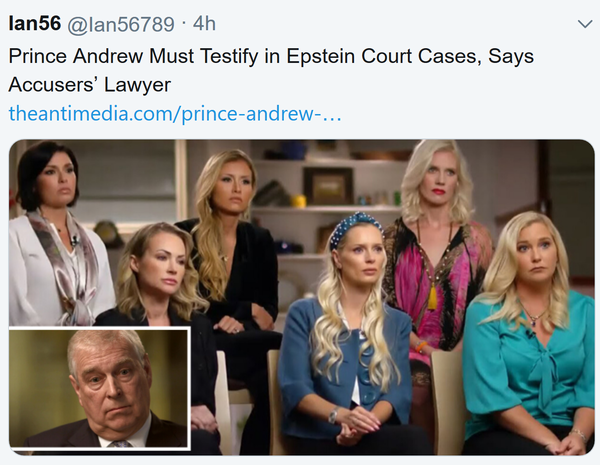 FARSNEWS2019/12/7
Report: Saudi Shooter Called US 'Nation of Evil' Before Attacking Pensacola Naval Base
TEHRAN (FNA)- US-based non-governmental analytical company SITE Intelligence Group alleged in a report on Friday that the shooter,
Earlier on Friday, Saudi Arabia's King Salman bin Abdulaziz al Saud called US President Donald Trump and extended his condolences.
"The King said that the Saudi people are greatly angered by the barbaric actions of the shooter, and that this person in no way shape or form represents the feelings of the Saudi people who love the American people," Trump noted.
The Saudi king has as well directed security services to cooperate with US counterparts in investigating the shooting.
The Royal Family of Saudi Arabia along with senior officials from the Kingdom also expressed their condolences to the American people and relatives of the victims that were killed in Pensacola.
On Friday, al-Shamrani killed three people at Naval Air Station Pensacola in Florida before being fatally shot in an exchange of fire with police. At least seven more were injured, including two police officers.
The incident came just two days after another deadly shooting at the Pearl Harbor Naval Shipyard in Hawaii, where a gunman, identified as a US sailor, killed two civilian workers and wounded another before taking his own life.
Report: China, Iraq, UAE Top Trade Partners of Iran
TEHRAN (FNA)- A new report shows that China, Iraq, and the United Arab Emirates (UAE) have been respectively the top three destinations for Iran's exported goods in the first 7 months of the current local calendar year (March 21- October 22), which means the Europeans have failed to establish proportionate trade ties with Tehran despite their claims.
Tehran Chamber of Commerce, Industries, Mines and Agriculture has released the statistics for the first seven months of the current Iranian year of 1398 (from March 21, 2019, until 22 October 2019), suggesting that 58% of the Iranian exports were to China, Iraq, and the United Arab Emirates (UAE).
It is also noteworthy that Turkey and Afghanistan were the fourth and fifth destinations for Iranian goods during that period, accounting for 14% of the total exports.
FARSNEWS2019/12/15
Turkey Repatriates 4 British Daesh Terrorists to UK
TEHRAN (FNA)- Turkey has deported four more foreign terrorists, this time Britsh members of a terrorist group, to the United Kingdom, Turkey's Interior Ministry said Friday.
In a statement, the ministry said that Turkey would continue to deport foreign terrorist fighters, Daily Sabah reported.
Ankara has said several European countries have resisted efforts to send Daesh members back to their countries, but that it would nevertheless press forward.
Some 200 Daesh terrorists whose countries of origin have been determined are to be sent to their countries or any third country of their choosing. The deportation process for such prisoners was launched beginning on November 11.
FARSNEWS2019/12/15
Syria: Three White Helmets Killed While Transporting Explosives in Ambulance
Local sources told the Arabic service of Sputnik news agency that the members of the notorious White Helmets were killed when the explosives denoted inside the vehicle as they were traveling along a road on the outskirts of Qastun village in the Northwestern sector of the province on Saturday afternoon.
The sources added that members of the Western-backed "aid" group were apparently transporting explosive materials from an area in the neighboring Idlib province to a location in the Northwestern part of Hama.
The development took place only two days after the head of the Russian Center for the Reconciliation of Opposing Sides in Syria, Yury Borenkov, said members of the Takfiri Hayat Tahrir al-Sham (HTS) terrorist outfit together with the White Helmets group are gearing up for a false-flag chemical attack in the Southern part of Idlib de-escalation zone.
"The Center has also received information that HTS leaders, in coordination with members of the so-called White Helmets humanitarian organization, plan to use toxic materials and destroy civilian infrastructure in the Southern part of Idlib de-escalation zone," Borenkov stated on Thursday.
He added, "The aim of the provocation is to prepare (fabricated) photos and video materials, and then disseminate them via internet, Arab and Western media outlets to accuse Syrian government forces of using chemical weapons against civilians and of conducting indiscriminate strikes."
Western governments and their allies have never stopped pointing the finger at Damascus whenever an apparent chemical attack takes place.
Back in April 2018, the United States, Britain and France carried out a string of airstrikes against Syria over a suspected chemical weapons attack on the city of Douma, located about 10 kilometers Northeast of the capital Damascus.
Washington and its allies blamed Damascus for the Douma attack, an allegation rejected by the Syrian government.
Damascus stressed that the foreign-backed militants with the Western-support White Helmets staged the chemical attack in an attempt to frame the Syrian government.
The United States has warned it would respond to any possible chemical weapons attack by Syrian government forces with retaliatory strikes, stressing that the attacks would be stronger than those conducted by American, British and French forces last year.
This is while Syria surrendered its stockpile of chemical weapons in 2014 to a joint mission led by the United States and the Organization for the Prohibition of Chemical Weapons (OPCW), which oversaw the destruction of the weaponry.
FARSNEWS2019/12/15
Analyst: S. Arabia after Retaliation from Iran in Iraq
TEHRAN (FNA)- A prominent Iraqi analyst and writer said that Saudi Arabia is taking revenge for the failure of its plots against the regional states from Iran by supporting unrests in Iraq.
"Saudi Arabia is in a flagrant war against Iran and is attempting to take revenge from Iran in Iraq; but people are fully aware of such policies. They have passed the era of sectarianism and seditions," Abu Foras al-Hamdani told the Arabic-language Mer'at al-Jazeerah on Sunday.
He also underlined the UAE's role in the recent unrests in Iraq, specially setting fire at the Iranian consulate, noting that Abu Dhabi plays a big role in Iraq, specially by launching media propaganda against Iran.
Al-Hamdani warned the Saudi government that instability in Iraq would endanger the entire region, including Saudi Arabia.
Experts of regional politics continue to blame Saudi Arabia's meddling policies for unrest in Iraq, warning that Riyadh plans to push Iraq into a complete status of chaos.
"Saudi Arabia has certainly been behind these incidents," Sabah Zanganeh told FNA earlier this month.
He said Saudi Arabia has launched numerous radio and TV channels and ran tight cooperation with the UAE inside Iraq in a bid to establish contact and deepen its influence among some Iraqi parties and tribes in the past several years, specially in recent months, in pursuit of its hidden agenda.
"Saudi Arabia does not want an independent, strong and integrated Iraq; it attempts to sow discord between Iraq and Iran and Syria and exaggerates the existing differences to foment tensions in the country," Zanganeh said.