2018年05月28日
Eva Bartlettが記録したシリア市民の証言
から続く
※ Partisangirl認証済みアカウント @Partisangirl氏の2018/5/28のツイート
#France murdering #syrian civilians in a town where #ISIS is already gone. just so it can it can have an excuse to be there. We will not forget, resistance is coming.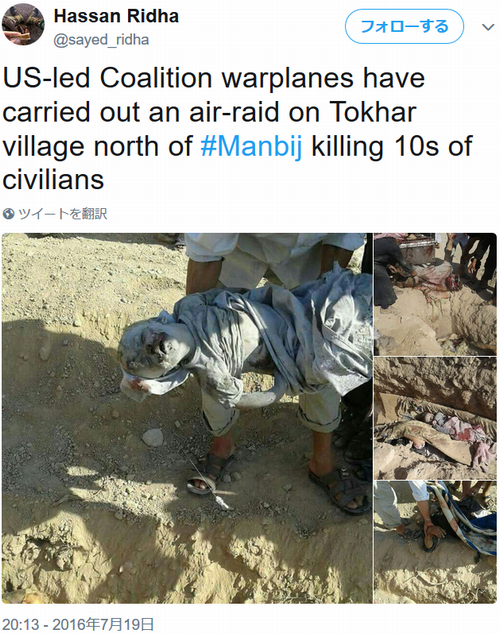 ※ Eva Bartlett認証済みアカウント @EvaKBartlett氏の2018/5/28のツイート
This documentation is too long to post here, but...
"They killed me three times"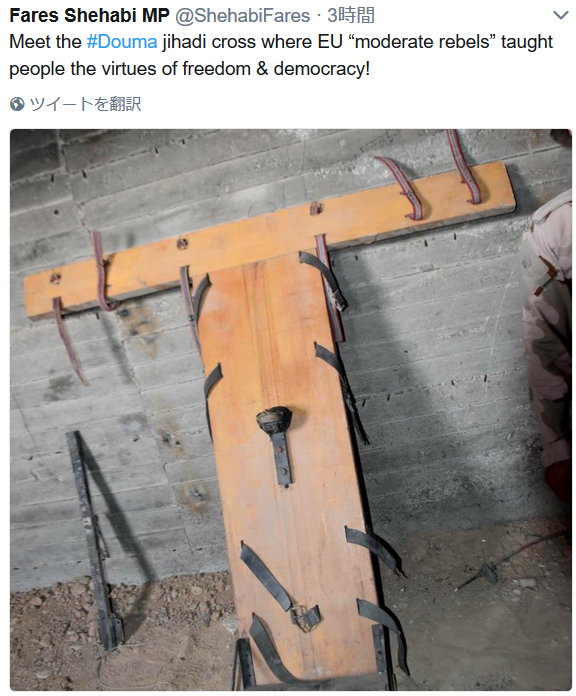 ※ Stephen McIntyre @ClimateAudit氏の2018/5/27のツイート
BBC now referring to ISIS as "militants".
※ The'Nimr'Tiger @Souria4Syrians氏の2018/5/27のツイート
If mainstream media wants to refer to ISIS as 'rebels' every time Syria or Russia clashes with them, then we can refer to 'rebels' as ISIS.
※ Wired Sources @WiredSources氏の2018/5/29のツイート
BREAKING: Israel and Russia strike deal to keep Iran/Hezbollah away from Israel-Syria border in exchange to letting Assad retake control of southern Syria - JPost
※ Carla Ortiz認証済みアカウント @CarlaOrtizO氏の2018/5/29のツイート
THIS is the REACTION OF PEOPLE when #Babila, #Yelda & #BeitSahm were declared FREE OF TERRORISM on May 11th after the armed groups handed over their weapons before their evacuation!
Miren la reacción de la gente en #Babila al saber que están libres de terrorismo! #victory #
https://twitter.com/twitter/statuses/1001347508109561856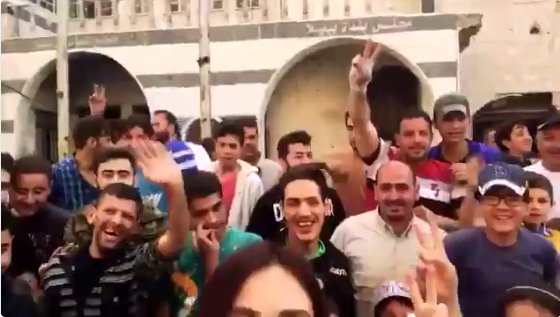 テロリストが退去した後のダマスカス近郊Babbilaの市民の様子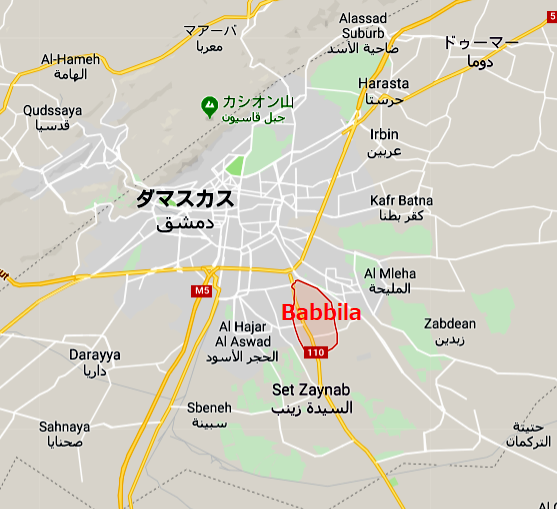 ※ Eva Bartlett認証済みアカウント @EvaKBartlett氏の2018/5/28のツイート
White Helmets working with terrorists and standing on dead bodies are "viable alternative" to Syrian people's choice, according to this regime change cheerleader.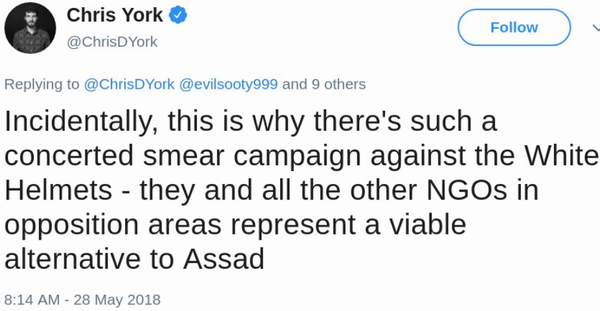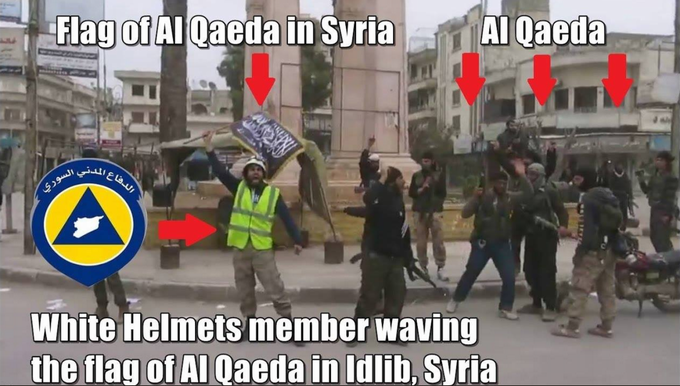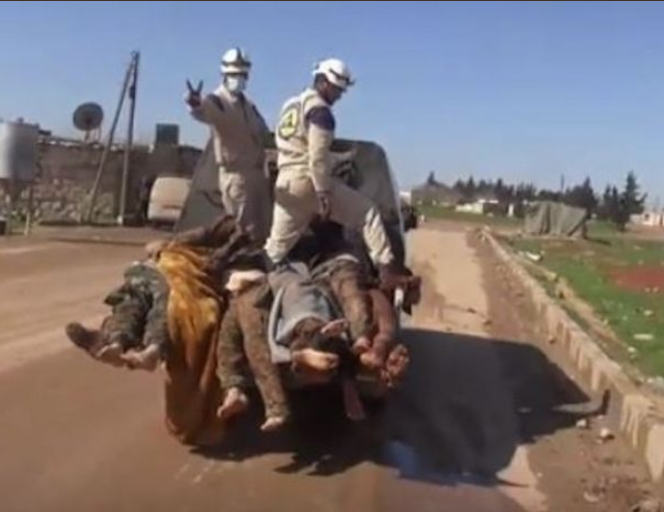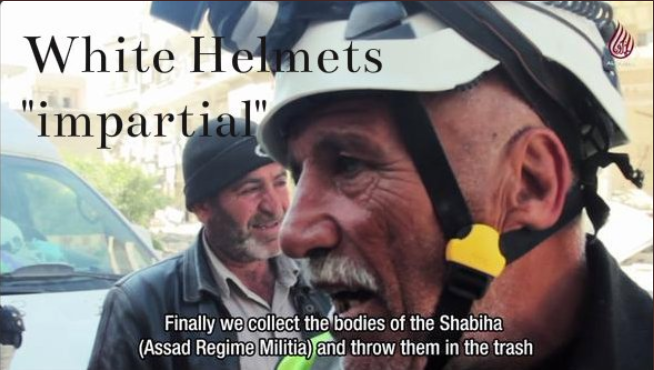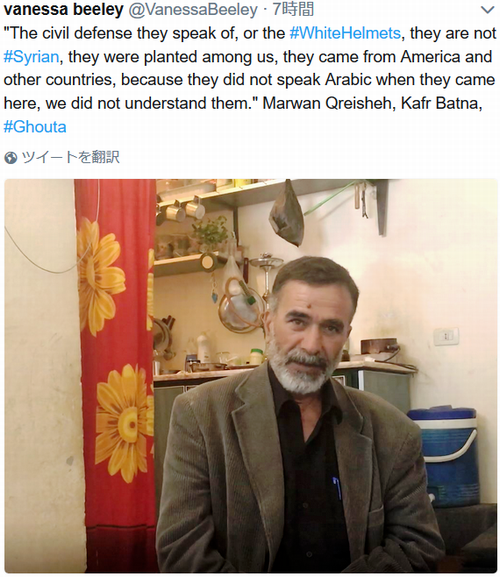 ※ Hassan Althoffy @HassanAlthoffy氏の2018/5/29のツイート
1/1-Syrian man Mehdi Haymur & his family, wife Raifa, son Saad, daughter Inas & son Mohamad share a meal in #Afrin, on May 26, 2018. - Displaced from their homes in Syria's Eastern #Ghouta, families sought refuge in abandoned houses in the traditionally Kurdish town of Afrin.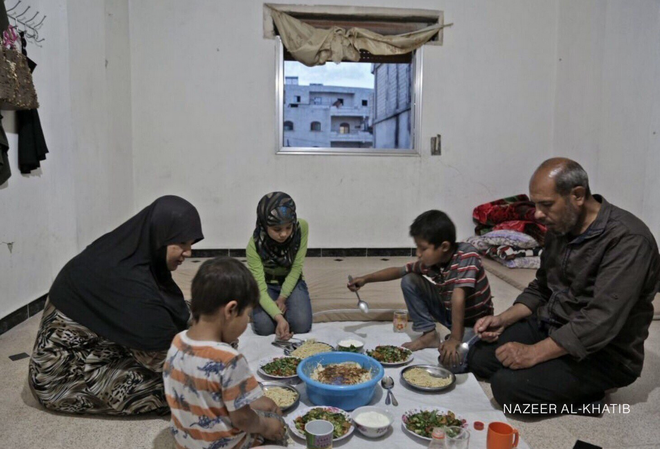 ※ Navstéva زائر @Navsteva氏の2018/5/29のツイート
Former E. #Ghouta rebel Hassan a-Doumi: "We gained nothing. We put our lives on the line and all those years went to waste."
※ Eva Working CLASS @EvaSoumble氏の2018/5/30のツイート
#Syria @GeorgeGalloway @EvaKBartlett @VanessaBeeley Peter Hitchens putting the BBC and the cronies of war right...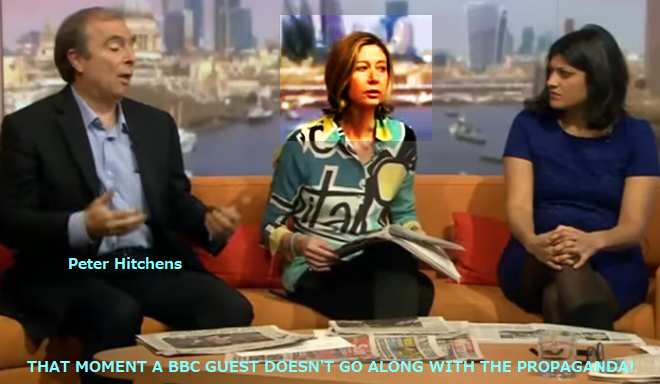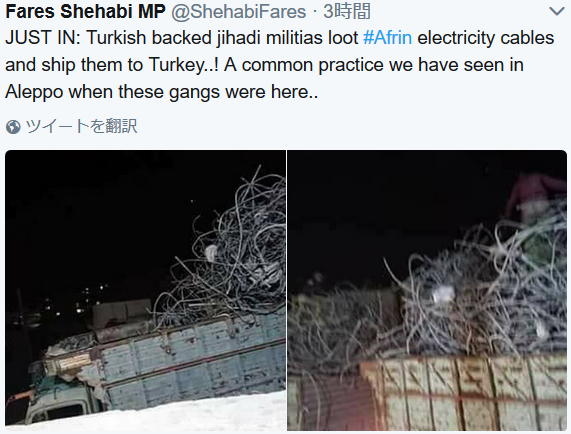 ※ vanessa beeley @VanessaBeeley氏の2018/5/30のツイート
Shameful how low @HuffingtonPost 'journalism' bar is these days. #ChrisDYork shamelessly recites Neocon sectarian propaganda that has been used as tool to attempt "regime change" & partitioning of #Syria. It has failed because Syrian patriotism is more powerful. @21WIRE
FARSNEWS2018/6/1
Russian Defense Chief: Syria's Plight Improving
TEHRAN (FNA)- The situation in Syria is looking up after the liberation of Damascus' Southern outskirts from the ISIL occupation forces, along with the reconciliation of Eastern Ghouta and Homs, Russian Defense Minister Sergey Shoigu stated.
"The development of the situation in Syria is demonstrating a positive trend. It has improved after the virtually bloodless reconciliation in Eastern Ghouta and Homs, as well as the liberation of Yarmouk, the Southern district of Damascus, from ISIL," Shoigu stressed, TASS reported.
According to him, conditions for the return of refugees and establishing a return to a peaceful life are being created on some territories under the Syrian government's control.
"(The Syrian officials) are reestablishing water and power supplies, delivering food and basic necessities, and providing medical help," Shoigu added.