トルコはクルド勢の死者数を毎日カウントして公表しています。ですが、自軍にも死亡者は出ていますし、記事にあるように目に見える成果がありません。エルドアンはアフリンの次はマンビジだと繰り返し公言していました。米軍がトルコ軍とその配下の戦闘員がマンビジに入ることを許さないとの姿勢を示していますから、エルドアンがどう対応するか大変難しくなっています。
RT2018/2/13
Erdogan threatens US with 'Ottoman slap,' says all NATO countries created equal
Washington could soon receive the "Ottoman slap," Turkish President Recep Tayyip Erdogan warned, while also stating that all members of NATO are equal with the US.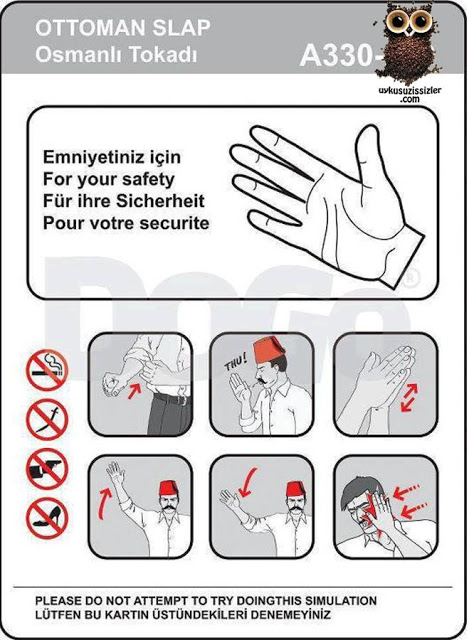 While speaking to the ruling Justice and Development (AK) party in Ankara on Tuesday,
"Those who say they will give a sharp response if hit, have clearly never got the Ottoman slap in their lives," Erdogan said, referring to a half-legendary Turkish martial move that involves a potent open-palm hit, resulting in a one-hit knockout or even skull fractures and death.
Erdogan also addressed the NATO alliance, of which both Turkey and the US are members. "What kind of NATO membership is this? What kind of NATO alliance is this?" he asked.
His remarks come at a time of increasingly strained relations between the US and Turkey. On Monday, Ankara sought clarity from the US while threatening to break ties. Foreign Minister Mevlut Cavusogli told journalists that his country sought "concrete steps" from Washington, adding that US actions are the reason for "missing trust" between the two NATO allies.
Meanwhile, NATO Secretary-General Jens Stoltenberg said on Tuesday that Turkey had briefed the alliance about its operations in Syria's Afrin last week. He went on to express hope that such briefings would continue.
"Turkey has briefed NATO on the operation Olive Branch, they did so last week, and I have been in regular contact with the Turkish leadership, including with president Erdogan regarding the situation in Syria and the operation Olive Branch. I expect Turkey to continue to brief allies," Stoltenberg said.
The NATO secretary-general also acknowledged Turkey's "legitimate security concerns," and its right to address those concerns. "But they should do that in a proportionate and measured way," he said.
Turkey's officials, however, do not seem to be satisfied with the ambiguous statements from their NATO allies anymore. On Monday, Turkish Foreign Minister Mevlut Cavusoglu has harshly responded to a similar statement on understanding Ankara's "legitimate security concerns" produced by the US Defence Secretary James Mattis.
"Our demands from the US are clear and have already been conveyed. We no longer want to hear about promises; we want to hear about concrete steps. Trust needs to be rebuilt so we can start to talk about some issues," Cavusoglu said on Monday.
FARSNEWS2018/2/13
US Dispatches More Military Aid to Kurds in Syria
TEHRAN (FNA)- Washington has sent another military convoy to the Kurdish forces in Northeastern Syria after the US Department of Defense allocated a hefty amount of budget for training and equipping Kurdish militias, a militant-affiliated website reported on Tuesday.
The Arabic-language Enab Baladi reported that the US convoy was dispatched to the Kurdish-held regions in Syria's Hasaka via Simalka border-crossing at border with Iraq.
Enab Baladi reported that the convoy, containing fifty trucks, has arrived in Rojava in Northern Syria.
A Commander of the People's Protection Units (YPG) said last week that the US was to provide support for his forces in the town of Manbij in Northern Aleppo despite Ankara's warning to Washington about the Turkish army's imminent operation in the Kurdish-held town.
He further said that
Hamou went on to say that the Kurds destroyed over 10 tanks of the Turkish army and a larger number of tanks that were operating under the Ankara-backed militants, adding that Damascus provided the Kurds with medical, rescue and humanitarian aids.
FARSNEWS2018/2/12
Turkish FM: Ties with US at 'Very Critical Point'
TEHRAN (FNA)- Turkey's Foreign Minister Mevlut Cavusoglu warned on Monday, strained by American support for a terrorist group in Syria, Turkish relations with the US are close to breaking.
"Ties with the US are at very critical point. We will either fix these relations or they will break completely," Cavusoglu told reporters on the sidelines of a Turkish-African meeting in Istanbul, Anadolu Agency reported.
"We want concrete steps [from US]. The missing trust needs to be restored. The reason for that missing trust is the US," he said.
Criticizing US ties with the YPG/PKK terror group in Syria, he added that "The US is not touching Daesh members in Syria as an excuse to continue working with YPG/PKK terrorist group."
The US has long supported the PYD/PKK as a "reliable ally" in its fight against Daesh, over the strong objections of Ankara, which has documented that it is the Syrian branch of the terrorist PKK.
The PKK is listed as a terrorist group by the US, EU, and Turkey.
On Jan. 20, Turkey launched Operation Olive Branch to remove PYD/PKK and Daesh terrorists from Afrin.
According to the Turkish General Staff, the operation aims to establish security and stability along Turkey's borders and the region as well as protect Syrians from terrorist oppression and cruelty.
The operation is being carried out under the framework of Turkey's rights based on international law, UN Security Council resolutions, its self-defense rights under the UN charter, and respect for Syria's territorial integrity, it said.
The military also added that the "utmost care" is being used to avoid harming civilians.