FARSNEWS
Rohingyas Flee Crackdown in Myanmar in Thousands
から画像を転載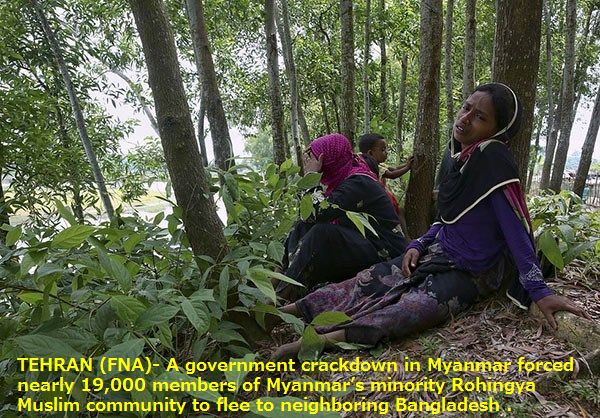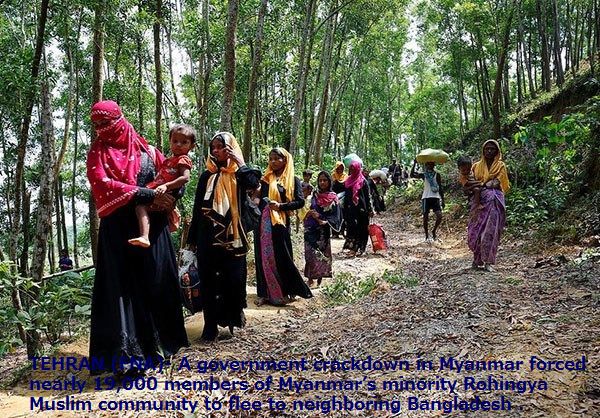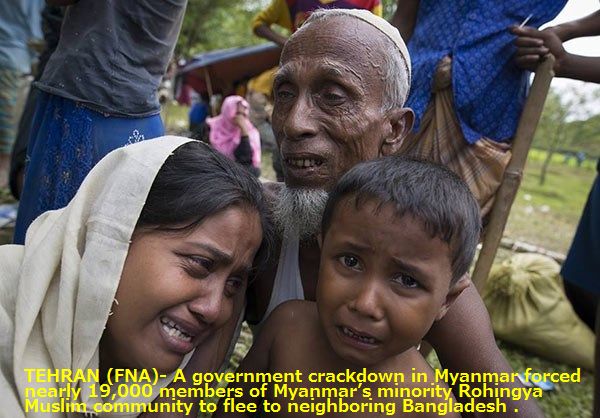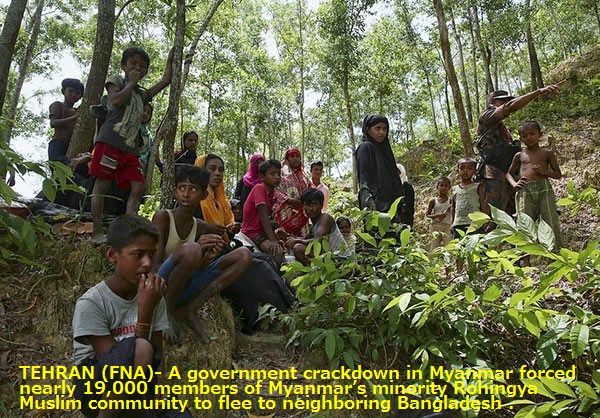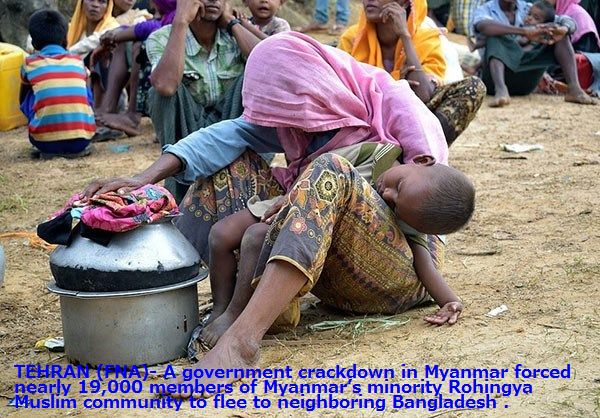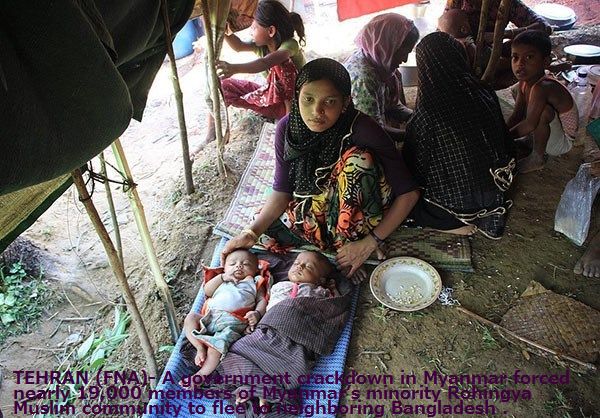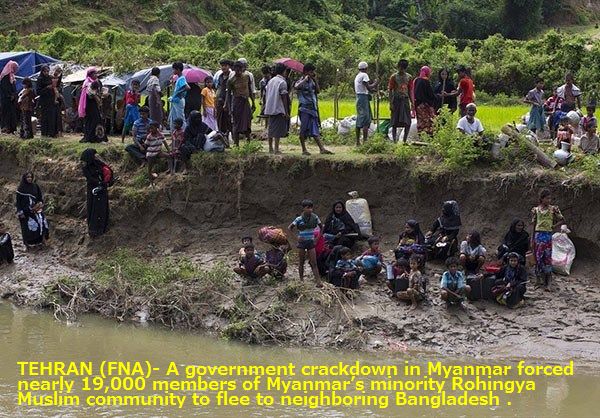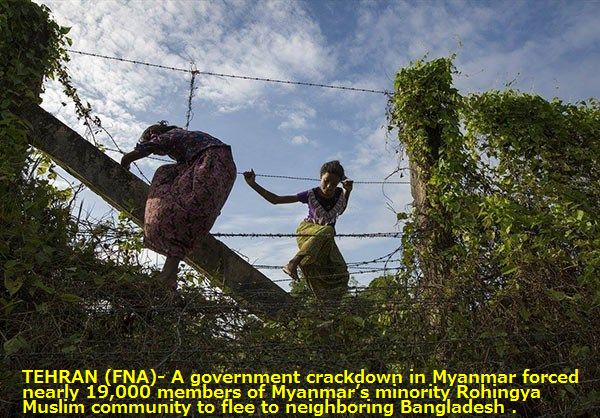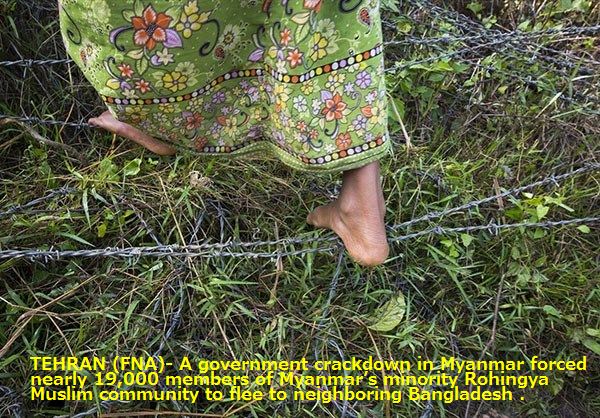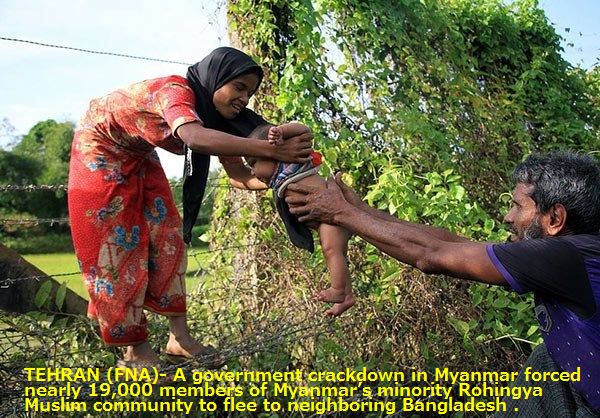 RT2017/9/3
Moscow Muslims gather in front of Myanmar Embassy in solidarity with Rohingya
Moscow Muslims have gathered in front of the Myanmar Embassy in solidarity with Rohingya Muslims who claim to be persecuted in the troubled northwest of the country, according to photos and videos on social media.
The rally took place in front of the Myanmar Embassy in the center of the Russian capital on Sunday.
FARSNEWS2017/9/3
Witnesses: Rohingya Beheaded, Burned Alive in Myanmar
TEHRAN (FNA)- Government forces in Myanmar beheaded and burned alive Rohingya Muslim civilians, including children, witnesses say, as calls grow to stop the "genocide" against the minority Muslims living in the Buddhist-majority country.
The Independent cited eyewitnesses in a report as giving "horrific accounts of violence and destruction" by Myanmarese soldiers and other unidentified armed groups.
The report cited a man named Abdul Rahman as saying that he had survived a five-hour attack on Chut Pyin Village, adding that a group of Rohingya men had been arrested and detained in a bamboo hut, which was then set on fire.
"My brother was killed, [Myanmarese soldiers] burned him with the group," he said. "We found [my other family members] in the fields. They had marks on their bodies from bullets and some had cuts," he added.
"My two nephews, their heads were off. One was six years old and the other was nine years old. My sister-in-law was shot with a gun," he said.
Myanmar's Rakhine State, where the minority Rohingya are concentrated, has been the scene of violence by the army. Before a military siege was imposed on Rakhine late last year, extremist Buddhists would attack the Muslims.
Survivors from other villages in the region have been giving similar accounts of violence carried out against the members of the minority group as the government denies access to journalists and relief workers to enter the conflict zone.
The Myanmar government has announced that over 2,600 houses have been burned down over the past week in the Rohingya-majority areas of the country's northwest, which have been the scene of one of the deadliest outbreaks of violence against the persecuted Muslim community in decades.
"A total of 2,625 houses from Kotankauk, Myinlut and Kyikanpyin villages and two wards in Maungtaw were burned down," the state-run Global New Light of Myanmar said on Saturday.
The Rohingya Muslims fleeing the violence to Bangladesh, however, insist that a campaign of arson and killings by the Myanmarese army aimed at forcing them out of the country is responsible for the carnage and destruction in the area.
Nearly 58,600 Rohingya Muslims have fled into neighboring Bangladesh from Myanmar, according to the UN refugee agency.
The Rohingya are denied citizenship in Myanmar and considered as illegal immigrants, despite their roots that date back centuries. Bangladesh is also growing increasingly hostile to Rohingya Muslims, more than 400,000 of whom live in the impoverished South Asian country after fleeing Myanmar since the early 1990s.
※ Al Jazeera News‏認証済みアカウント @AJENews の2017/9/5のツイート
Myanmar faces international condemnation over Rohingya plight
http://aje.io/k7df6