sputniknews2015/11/19
※ France considers sending a team of Special Operations troops to help fight the Islamic State terrorists in Syria, a Paris-based newspaper wrote Thursday, citing a source at the country's defense ministry.
※ Almost 250 people have returned to France from Syria and Iraq where they fought alongside Islamist militants, French Prime Minister Manuel Valls said Thursday.
PARIS (Sputnik) − "According to our data, 966 people went to do jihad in Syria or Iraq. Of these, 142 people are dead and 247 people have returned to France," Valls said speaking at a session of the French National Assembly (lower house of parliament)
※ If French President Francois Hollande intends to effectively lead an international coalition against ISIL, involving Russia and the United States, he would have to be ready to make some political concessions, the French daily Le Temps reported.
On Monday, Hollande called for a broad coalition including the United States and Russia to tackle ISIL which had claimed responsibility for the Paris attacks on Friday. The following day, Russian President Vladimir Putin said Russia and France's navies must develop a joint plan of action for their operations in Syria.
Hollande is scheduled to travel to Moscow on November 26 to meet with Russian President Vladimir Putin during which the two leaders would negotiate an international anti-terrorism operation in Syria. Prior to meeting with Putin, the French President would also visit the United States to meet with Barack Obama.
First things first, the French government should be ready to share intelligence with both the Russians and the Americans to coordinate their military actions. It's going to be tough, because right now Russian, US and French planes prefer not to come close to each other, Le Temps said.
Secondly, in order to get meaningful support from Russia, Hollande will have to be ready to compromise on certain issues, namely the future of Syrian President Bashar al-Assad, who is a Russian ally.
It would be tough considering that some of his potential allies, such as the United States and the countries of the Persian Gulf, dream of overthrowing the government of al-Assad.
However, the French Foreign Ministry is confident that it would be able to find a compromise and unite all different states in the fight against ISIL.
※ There are both government and opposition representatives on the list of figures for the new Syrian government proposed by Saudi Arabia, according to Randa Kassis, leader of the Movement for a Pluralistic Society.
Saudi Arabia is trying to impose on Syria its own plan for the transitional government, Randa Kassis, leader of the Movement for a Pluralistic Society, said Thursday.
According to her, currently there are four lists of potential candidates to the Syrian opposition delegation for talks with the Syrian government.
"There are four lists, including one proposed by Russia, one proposed by Egypt, one by Saudi Arabia, and one by the US. Saudi Arabia did not submit its proposals, but it gave the names of the people it wants to be in the new government, including representatives of both the current authorities and opposition," Kassis said at a press conference hosted by Rossiya Segodnya information agency in Moscow.
"Of course, Saudi Arabia is a significant player, but the Syrian people cannot let any other country – like Saudi Arabia – impose on us the entire cabinet," she underscored.
PRESSTV2015/11/19
France at risk of chemical, bacterial warfare in Daesh fight: Prime minister
sputniknews2015/11/19
※ シリアに配備されたロシア戦闘機は、24時間体制で爆撃遂行。
ロシアが爆撃のピッチを速めているのは、ISISが武器や弾薬、装備の分散、移動を図っているからだろう。所在が明らかなうちに叩いておこうという作戦ではないか。移動が夜間に行われていることもあるのだろう。
※ Washington may change its approach to fighting the terrorist group.
WASHINGTON (Sputnik) − The United States is ready to change tactics in the fight against the Islamic State terrorists that would include more ground engagement, US Defense Secretary Ashton Carter said on Thursday.
"We're prepared to change the rules of engagement," Carter said in an interview that aired on MSNBC. "The president [Barack Obama] has indicated he's prepared to do more, including on the ground."
※ Syrian President Bashar Assad believes that by being passively supporting the al-Nusra Front and Islamic State terrorist groups, Turkey is playing a most destructive role in the Syrian crisis.
"Turkey is playing a most negative role in our crisis. That's related directly to [President Recep Tayyip] Erdogan himself and [Prime Minister Ahmet] Davutoglu, because they both reflect the real ideology that they carry in their hearts, which is the Muslim Brotherhood ideology," Assad said in an interview with the French newsmagazine Valeurs Actuelles on Thursday.
The Syrian leader emphasized that, compared to Saudi Arabia and Qatar, Ankara was playing the most dangerous role in general, by giving all possible assistance to the terrorists.
"Some countries support al-Nusra Front, which is al-Qaeda, some other countries support ISIL, while Turkey supports both and other groups at the same time. They support them with, human resources. They support them with money, logistics, armaments, surveillance, information, and even the maneuvers of their military through their borders during the fights in Syria."
"" Assad was quoted as saying by the Syrian news agency SANA.
Read more
:
トルコはテロリストに加勢している。人もカネも石油の売却でも。カネになれば何でもやる。
※ Russian Tu-95 strategic bombers launched 12 cruise missiles targeting terrorist fuel depots, ISIL headquarters in Syria's Idlib, Russia's General Staff said Thursday.
Read more
:

また巡航ミサイルを発射。今回も爆撃機から。地中海の艦船から1回発射したはずで、爆撃機からは2回目か。ものすごい集中爆撃だ。フランスの出る幕はない。
※ Lebanon could ask Russia for help in the fight against terrorism if absolutely necessary, Foreign Minister Gebran Bassil said Thursday.
MOSCOW (Sputnik) − Bassil added that Lebanon would like "for Russia and other countries to help improve the combat capability of our armed forces."
"If necessary, if absolutely necessary, as we wish to solve problems using our own capabilities," Bassil told Rossiya-24 television.
※ ISIL Confirms Deaths of Three of Group's Leaders in Russian Airstrikes in Syria's Aleppo

※ Russian Airstrikes Disrupt ISIL Control Over Terrorists in Syria: Commanders Refuse to Follow Orders

※ Terrorists Losing Control in Syria Due to Russian Airstrikes: Commanders Refuse to Follow Orders
※ Islamic State militants confirm that three ISIL field commanders were destroyed in Russia's airstrikes in Syria's Aleppo, according to Kartapolov.
ISIL is currently suffering major losses in manpower due to Moscow's military operation in the Syrian Arab Republic, Russia's General Staff said Thursday.
Russia's General Staff unveiled the names of some ISIL leaders eliminated in Russia's strikes in Syria.
Russia's massive airstrikes have disrupted terrorist groups' control over militants in Syria as come field commanders refuse to follow orders, Kartapolov said.
"[Terrorists'] massive losses have completely disrupted the militants' command in Homs. We've noted cases of direct refusal to follow orders."
"For example, field commander with nom-de-guerre Abu Hussan has refused to deploy his group near the northern Homs town of Talbiseh," Kartapolov said.
ロシア軍は、おそらくはシリア政府軍の協力を得て、ISIS現地指揮者の無線を傍受している。爆撃で殺害した現地リーダーの氏名も把握している。どうやって調べたか。ISISからの投降者から得たのかもしれない。現地のリーダーを個別に追跡する段階にまで至っている。
※ The political course by German Chancellor Angela Merkel has long been a pain for the French public and political establishment. The recent terrorist attacks in Paris have reminded of how strong German control over the French budget has grown.
Over the recent decades, France has taken a backseat to Germany in the European Union, but the crisis of the German model of ruling Europe – especially after the Paris attacks – could fuel struggle for dominance in the bloc, journalist James Poulos wrote.
"The French government has signaled that, on matters both economic and political, it will no longer be content with taking a backseat to Germany in the European Union. France has declared the Islamic State an outright enemy; more quietly, it has started treating German Chancellor Angela Merkel as a new type of adversary," he wrote.
※ Why hasn't the United States yet cut off ISIL's funding sources, Peter Van Buren wonders, adding that by halting the flow of money to the Islamic State Washington could have long ago dealt a lethal blow to the terrorist organization.
Read more
Tu-95の投入は、航続距離の短い巡航ミサイルの使用のためか。艦艇から発射されるものとは異なる。1飛行で1発だけなら効率は悪い。在庫処分の色合い。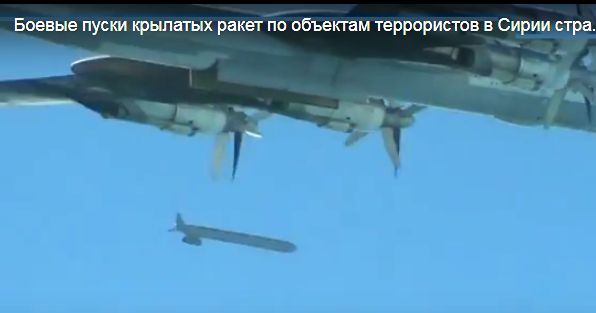 sputniknews2015/11/19
※ U-Turn? EU President Offers Putin Closer Economic Ties After G20 Summit
Following the G20 summit in Turkey this week, the head of the European Commission has recommended renewing economic ties between Russia and the EU.
Last month, Jean-Claude Juncker, president of the European Commission, made waves with what many in the Western media found to be a radical idea.
※ A senior Russian diplomat stressed that UN member-states must be more strict in their adherence to UN Security Council Resolution 2199, which calls for strong opposition to illegal oil trade by terrorist groups.
MOSCOW (Sputnik) – UN member-states must be more strict in their adherence to UN Security Council Resolution 2199, which calls for strong opposition to illegal oil trade by terrorist groups, such as Islamic State (ISIL), a senior Russian diplomat stressed.
"If one year ago experts were talking about ISIS [ISIL] extracting 30,000 barrels a day, now there is talk of 40,000-50,000 barrels. Meanwhile UN Security Council Resolution 2199 recognizes that illicit oil trade is the main source of ISIS income and obliges all states to oppose it in the strongest terms," Ilya Rogachev, head of the Department for New Challenges and Threats (DNCT) at the Foreign Ministry said in an interview with the Russian Kommersant newspaper to be published on Friday.
RT2015/11/20
ISIS could be used to reignite extremism in Russia; Syria strikes aim to prevent this – official
The Russian Foreign Ministry believes that Islamic State could be used to "aggravate the situation in Russia," a department head told Kommersant.
"All of the threats targeting Russia's security are taken seriously," the head of the Russian Foreign Ministry's Department for New Challenges and Threats, Ilya Rogachev, said in an interview with the Kommersant newspaper.
"Today there is a possibility of renewed attempts to aggravate the situation in Russia with the help of ISIL ," he stressed, noting that the Russian Security Service has been actively addressing the potential threat.
sputniknews2015/11/20
クウェート政府はウクライナなどを通じてISに武器を供給している国際犯罪ネットワークの活動を遮断した。クウェート内務省の発表をAFPが伝えた。
グループのリーダーはレバノン人。この人物はウクライナで中国の携帯式防空ミサイルシステムFN6の購入に関する取引を組織していた。ヴェードモスチが伝えた。ウクライナ人らから購入された兵器はトルコ経由でシリアのIS戦闘員らに渡っていたという。
グループにはさらにシリア人3人、エジプト人、クウェート人が入っていた。この全員が逮捕された。ほかにグループにはシリア人2人、レバノン系オーストラリア人2人が入っていたが、彼らはまだ捕まっていない。
昨年11月、クウェート裁判所は、ISのために資金集めをいていたとして、5人に禁固10年の判決を下している。