よくわかりません。アルバグダーディだとして別人が登場。伝えられた脊髄の負傷などを考え併せるととても元気そうでした。それなのに3か月後に後継者指名。しかも後継者とされる者は、米国が護衛する刑務所に入っている人物だと。ならば確かに"USA Have Chosen a New Leader for ISIS"ということになります。新しいリーダーは刑務所の中から指揮をとる? 米軍はこんな子供だましが通じると思っている?
みんな作り話。もう辻褄など合うわけがない。
中東に派遣されてテロリストと協働する米軍兵士は、指揮官も含めて精神的に破綻しますね。異常をきたすのは無理もない。
2019年05月01日
アル・バクダーディはロシアの空爆で死んでいた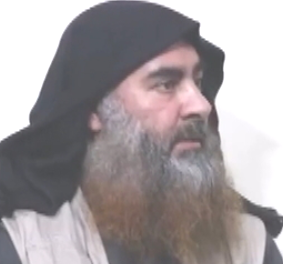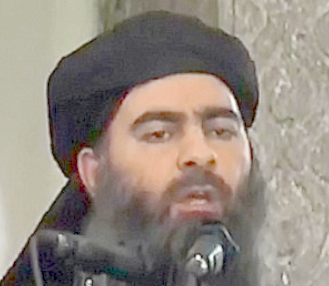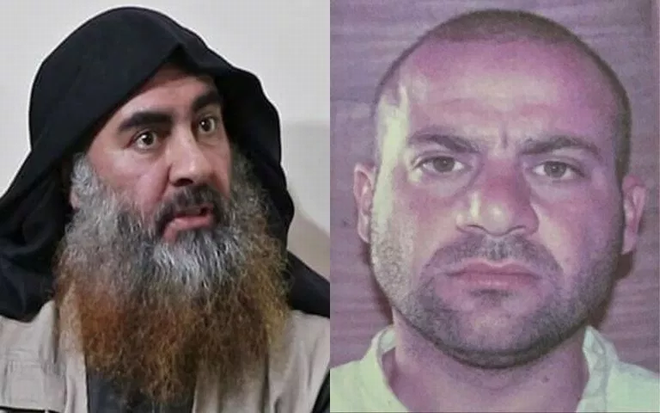 FARSNEWS2019/8/8
Abu Bakr Al-Baghdadi Adopts Iraqi ISIL Commander as Successor
The Arabic-language Baghdad al-Youm news website affiliated to the ISIL quoted Fazel Abu Raqif, an Iraqi security expert, as saying that
He added that Qardash was one of the dangerous commanders close to Baghdadi, noting that he was the first person who joined the ISIL leader after Mosul's collapse.
His remarks came as reports said late in July that al-Baghdadi was hiding in Syria after he was paralyzed in Iraq's recent anti-terror operations.
"Al-Baghdadi together with a number of his Arab and foreign aides are presently in Syria as he is feeling too much danger after several ISIL commanders were killed in Iraqi Army's military operations on ISIL's hideouts in Western Iraq," Head of Iraq's Intelligence Forces Abu Ali al-Basri told the Arabic-language al-Sabah newspaper.
He noted that al-Baghdadi was taken a defensive position under threat by Iraq's intelligence forces, escaping battle with the Syrian and Iraqi armies.
Al-Basri noted that al-Baghdadi was still very much popular among his foreign, Arab and Iraqi militants, and said that the ISIL ringleader is now replacing some his commanders after he lost a number of his militants and aides in a joint military operation by the Iraqi intelligence forces and the Syrian Army.
He reiterated that al-Baghdadi had been paralyzed after he sustained a spinal cord injury in the Iraqi forces' attack on a meeting between him and his aides in al-Hojin region before the ISIL left the region in 2018.
In a relevant development in early June, the Iraqi sources reported that al-Baghdadi was hiding in the Western deserts of al-Anbar province at the border with Syria.
Friends of Syria ~ revealing the truth
USA Have Chosen a New Leader for ISIS


by Sonja van den Ende
The US, as part of the new propaganda, to suggest ISIS is now much stronger, has now picked a new so-called leader for ISIS (the don't say what happened to Abu-Bakr-al-Bagdadi, a.k.a. Shimon Elliot); The propaganda ; Abdollah Qardash, one of the inmates in Camp Buka of Shimon Elliot near the town of Um al-Qasr in Iraq, which was protected by the US, was adopted as al-Baghdadi's successor.
They say Qardash was one of the dangerous commanders close to Baghdadi, noting that he was the first person who joined the ISIL leader after Mosul's collapse. A photograph published service showed McCain in deep discussion with leaders of the Free Syrian Army, some of whom also displayed the black Al-Qaeda flag of the al-Nusra Front.
Some doubt arose about the identity of one of these men. I wrote later that he was actually Daesh's future Caliph (Thierry Meyssan wrote and like me several others), which the Senator's spokesperson vehemently denied . The spokesperson insisted that the theory was absurd, since Daesh had several times made death threats against the Senator. But shortly afterwards, with no worries about contradicting himself, John McCain declared on TV that he knew the leaders of Daesh personally, and was "in permanent contact with them".
Supposedly he entertained no illusions about the Islamists, but he could brag that he had learned a thing or two in Vietnam, and was supporting them against "Bashar's régime" out of strategic necessity. So even before the events in Syria began, McCain had organised their weapons supply from Lebanon, where he chose the village of Arsal as a rear base of operations. His fact-finding tour of jihadist Syria would help in planning Daesh's future operations.