ロシア下院国防委員会委員長(議長)のウラジーミル・シャモノフが恒例の年次ブリーフィングを行いました。その中で非核保有国でも米国主導の核演習に参加した国は、報復攻撃の目標になると述べています。
米軍は沖縄に核を持ち込んでいますから、米軍と合同演習を行う日本は、報復攻撃の対象になりえます。
米国とNATOは、今欧州東部で中距離ミサイルの増強を進めようとしています。中距離ミサイルは、それを探知してから着弾するまでに時間が少ないことから有効な防衛がやりづらい、誤認によって報復攻撃が始まる恐れもあり、危険な武器です。
ロシアは自国防衛のため、近隣国からミサイルが撃ち込まれれば、その発射地点だけでなく指令本部に報復攻撃を行うと述べています。これは軍事戦略上当然のことです。自国で1発か2発の被害にとどめて攻撃国にその何倍もミサイルを撃ち込む、それによって追加的なミサイル攻撃をできなくさせるためです。
ロシアの言う指令本部に対する報復攻撃は、当然米国本土を含みます。含まなければ攻撃を止められないからです。
下の記事で、ロシアの将軍を務めたウラジーミル・シャモノフ(62歳)が米国の核演習に参加した国は、報復攻撃の対象になりうると述べていますが、核演習に参加すれば核を扱うことができるようになり、一時的にでも核を持ちうることを考えれば当然です。
沖縄には核が配備されています。日本にある他の米軍基地にも核が配備されている可能性があります。万一、NATOが欧州でロシアに向けてミサイルを発射すればロシアがただちに報復する、つまり日本もロシアの核、あるいは通常爆弾で攻撃される恐れがあります。
米軍基地(施設)のある都道府県です。これらの県にお住いの方はどこに米軍の施設があるかわかっていますか?
北海道
青森県
千葉県
埼玉県
東京都
神奈川県
静岡県
京都府
広島県
山口県
福岡県
長崎県
沖縄県
横須賀や岩国、佐世保は有力な感じがします。
https://ja.wikipedia.org/wiki/%E9%83%BD%E9%81%93%E5%BA%9C%E7%9C%8C%E5%88%A5%E3%81%AE%E5%85%A8%E3%81%A6%E3%81%AE%E7%B1%B3%E8%BB%8D%E6%96%BD%E8%A8%AD%E8%A6%8F%E6%A8%A1%E3%81%A8%E9%83%BD%E9%81%93%E5%BA%9C%E7%9C%8C%E5%88%A5%E3%81%AE%E7%B1%B3%E8%BB%8D%E6%96%BD%E8%A8%AD
前に北朝鮮がミサイルを発射する可能性があると日本政府が国民をだまし、対ミサイル避難訓練が行われました。まるで漫画でしたが、ある読者は小学校のドッヂボールと同じようなものと間違えていました。
ミサイル警報(管理人はそんな警報はミサイル着弾後しか出ないと思っています)が出たら身支度を整え、丈夫な靴を履いて懐中電灯を持って外に出ればいいのだと、その方は本気で考えていたようです。小型ミサイルが次々に飛んできて、まるでドッヂボールのようにそれを避けて逃げ回るというイメージが伝わってきますが、小型なものでもミサイルが飛んできて爆発すれば、次のような状況になるのです。
近くでミサイルが爆発すれば、瞬時に死ぬのです。外に出ていることは危険です。丈夫な地下室があればそこに入る。そこで運を天に祈るしかありません。

シリアでの空爆の模様を何度も載せましたが、全然見ておられないのですね。
次は、ミサイル技術を誇るイランがシリア国内へイラク上空を通ってミサイルを撃ち込んだ時の画像です。照準の右にカプセルのようなものが見えますが、これが飛翔体です。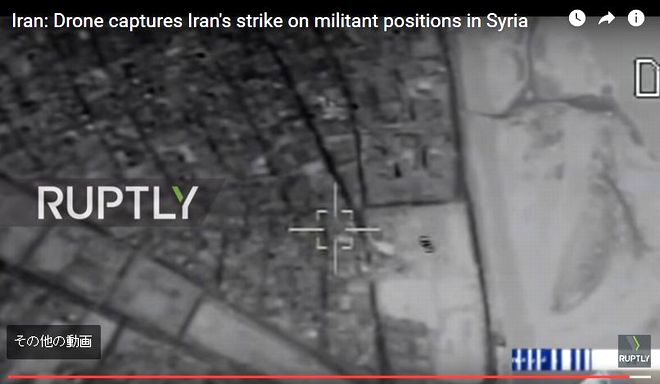 次の画像の1分40秒ころからご覧ください。これはまだ破壊力の小さいミサイルで建物一つを破壊するにとどまっています。
TEHRAN (FNA)- Footage shows the Islamic Revolution Guards Corps' multiple missile strikes at ISIL centers in Syria's Deir Ezzur. [VIDEO]
今この瞬間にNATOがロシアに奇襲攻撃をかけたとします。20分後、30分後にはロシアがその報復攻撃として日本国内にある米軍基地を攻撃することは、ありうるのです。
タカをくくることなく、なんでも勉強しておきましょう。管理人は、今の米国の政権中枢、トランプ、ボルトン、ポンペオは、短慮でとても危険だと考えています。
東南海沖地震と米国が仕掛ける大規模な戦争の確率をこの先2年に関して言えば、管理人は後者のほうが確率が大きいと考えています。
RT2019/3/11
Top Russian MP compares Trump to Hitler, warns of new war
Two years of Donald Trump's presidency has brought the international situation back to the moment when Hitler came to power, according to three-star Russian General Vladimir Shamanov.
Speaking at a briefing for foreign military attaches, Shamanov recalled that Hitler had begun preparing Germany for war just two years after coming to power. "Trump has been at the helm for two years, and we see the parallels," he said.
The general, who is head of the lower house's Committee on Defense,
The "eagerness" of some European countries to deploy military assets on their territories "raises eyebrows," Shamanov added.
※ State Duma @state_dumaの7:25 PM - Mar 11, 2019のツイート
Head of the Defense Committee Vladimir Shamanov held a briefing for the military attaches accredited in #Russia.
The briefing was attended by over a hundred military diplomats.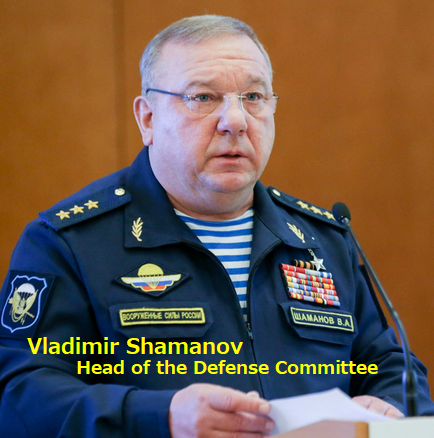 2019年02月27日
欧州中距離ミサイル配備に関するロシア警告 米国の反応
2019年02月21日
ロシアに中距離ミサイルが発射されれば指令センターにも報復攻撃をする 米国本土を含む?